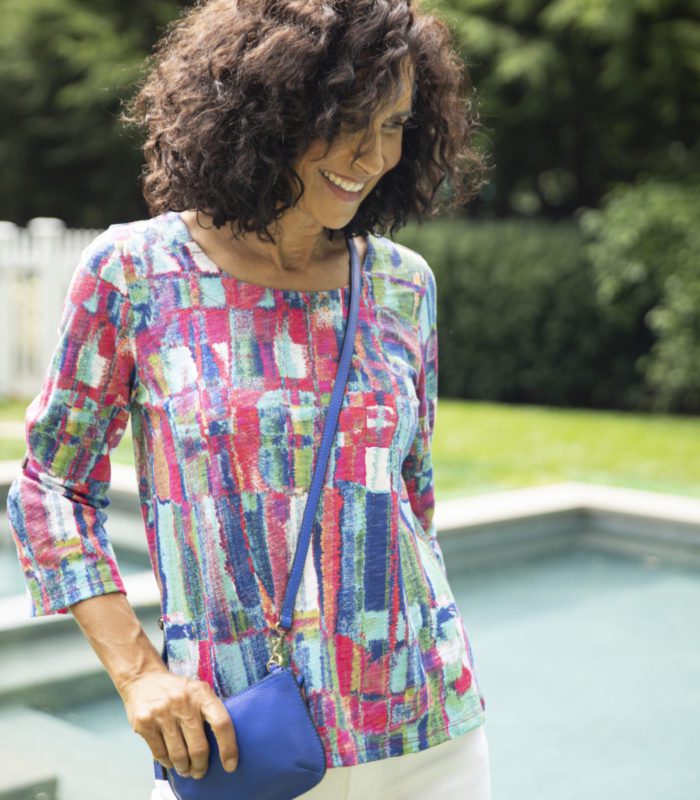 These designs are meant to move you comfortably and stylishly through every part of your life. From the office, to dinner with friends, book club to college reunion, these clothes are the ones you can truly live in. Every piece can be dressed up or down, accessorized or stand on its own. These clothes are sure to be the favorite core pieces in your wardrobe.
For pure, cozy comfort, Sea Breeze Clothing can't be beat! The lightweight gauzy cotton is so nice for those hot summer days. On many of the tops we are able to paint our designs on as well. The capris come in a variety of styles and have nice relaxed fir with elastic waist bands.
Lulu-B and Beachtime clothing is made to form expression of one's identity, it is functional, fun, colorful and most of all comfortable. Making functional clothing that enables their customers to pursue their interests in style is what keeps them up at night and what wakes them up in the morning.